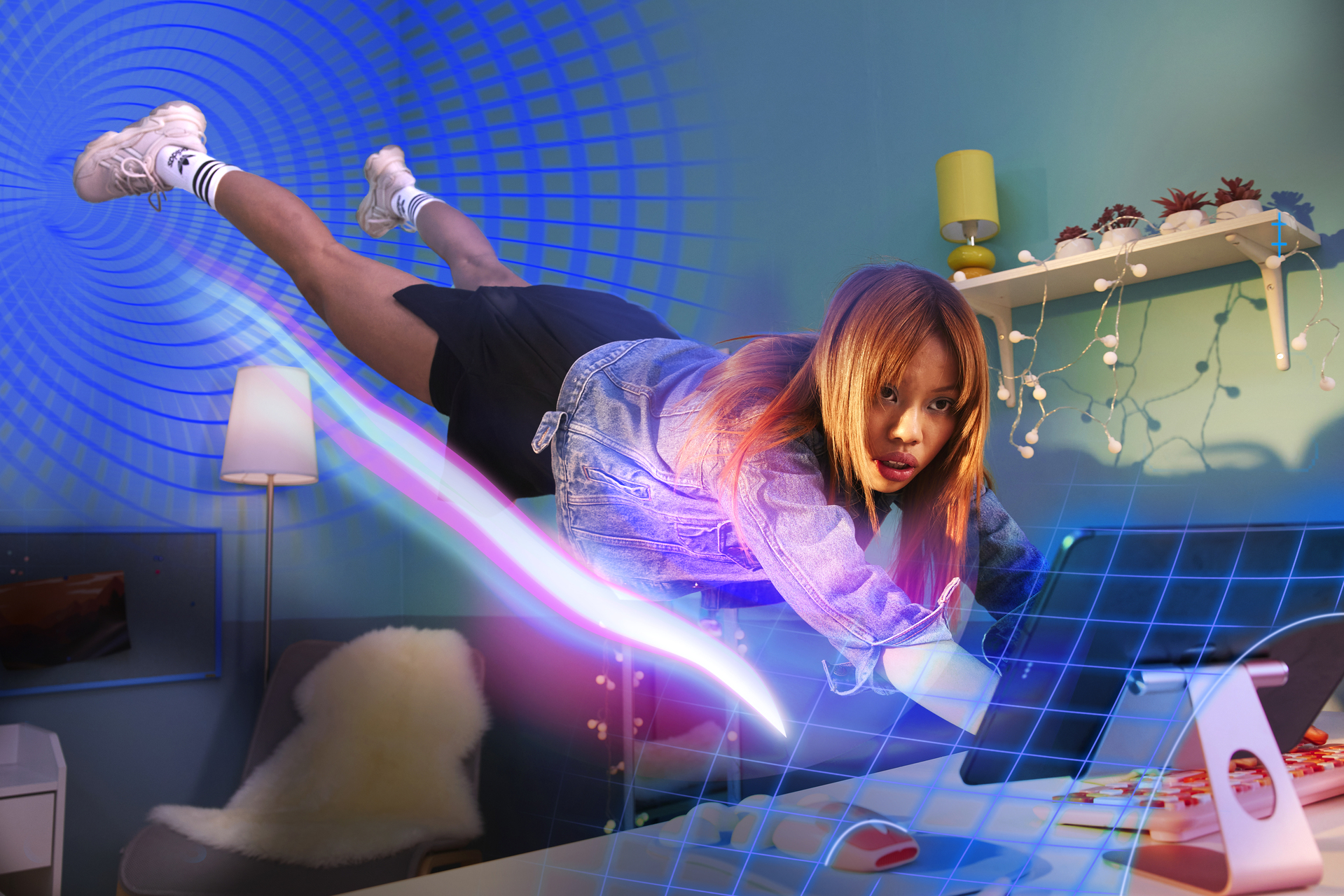 adidas Originals - ozworld
in april 2022 we supported our client adidas Originals in concepting and producing the #enterozworld campaign.
the campaign focused on creating visibility around the ozweego silhouette within the adidas ozworld metaverse - a space where thoughts become reality and you can express all versions of yourself. faces of the campaign where the tiktok stars noel robinson (noelgoescrazy) & kayla shyx (kaylashy). both were staged with models in daily life situations, entering the adidas digital world with only one click or move. taking inspiration from our creative concept, we got support from the 100blackdolphins creating the visual concept of our production.

As a digital extension we developed the idea of a digital contest around the exceptionaly talented digital designer max salzborn. Digital artists were invited to live out their individual creativity and design their very own OZWORLDS around the Ozweego. Each one turned out completely different - check it out here!
customer adidas Originals
year 2022
services
lead agency
project management
creative concept
production
seeding